25 05 2023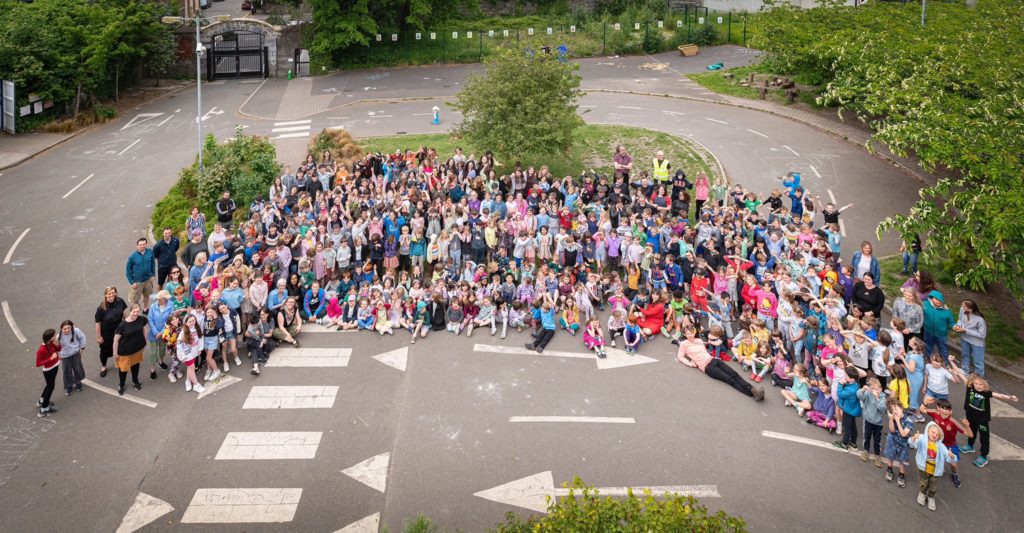 Slán Grangegorman Lower
Good afternoon parents / guardians,
What an exciting week we have had.
We are doing well with our packing. Tomorrow, we will finish. We will unpack on Monday. Tuesday we will arrive one last time in our old school and class by class file up to the new school. If your child cycles or scoots to school, we are recommending they leave bike / scooter at home on Monday. However, if it really helps family logistics, they can cycle / scoot. We will not be bringing up them up when we leave here. The gates will still be open in the old school at home time, and they can collect bike / scooter after school.
We have done assemblies with all classes and answered their queries. I told the children we would send the PowerPoint presentation to the Newsletter so you can see it and talk to your child about our school move.
Please see PowerPoint attached.
Thank you, Ciara, for doing this for all of us. I know the children felt reassured after our assemblies.
Thanks
Massive thank you to all the parents and guardians that helped with the tables and chairs on Monday and Wednesday. Thanks to Christian for the angle grinder. Thanks, Stephen, for fitting our white goods. Martin, we appreciate everything you have done overseeing all of this. Finally, massive thank you to the staff. The goodwill and enthusiasm for our move is everywhere and we are all looking forward to starting this new D7 chapter next week. It is all about the children after all, and we really want this to be a positive experience for them.
Martin and I were doing our 'to do' list this afternoon. We both agreed that this building is now in good shape, ready to leave. We no longer require volunteers to complete the tidying in each classroom.
Summer Provision
Summer Provision will take place from July 1st – 14th.
The children that are invited to participate are –
Our pupils in the special class for children with autism
Pupils with complex special educational needs in mainstream and pupils most at risk of educational disadvantage.
Please send me an email if your child fits this criteria and you would like them to participate.
fionnuala@d7educatetogether.com
€30
We found €30 on the yard last week. If you lost it, Celine has it in the office.
1st class
As we are moving to our new school, our 3 senior infant classes will remain in 3 rooms next year. They will not be merged into 2 1st classes as in previous years.
Homework
As you know we have updated our Homework Policy. We try to take into account feedback from both parents and staff in our survey. We have discussed homework for the month of June at an in-school management meeting this week. We decided that we would trial no written homework in June. The children will get reading and active homework. We will survey parents, guardians and staff afterwards to get feedback on this.
Agreed report from Board of Management meeting on Monday
The Board of Management met on 22nd May, and: Noted that the move to the new building, scheduled for Tuesday 30th, is on course. Thanked the parents/guardians who helped with moving furniture, and Celine and Martin for the considerable extra work they have been doing regarding the move. Noted its ongoing discussions with Little Learners regarding provision of after-care service. Noted an expected intake of 74 pupils for Sep.2023, and discussed allocation of pupils to classes. Discussed various staffing and recruiting points, including the challenges of recruiting. Heard and discussed the accounts, including various recommendations from the school's accountant, and noted its thanks to Celine for her efficient and careful organisation and monitoring of the school finances. Noted that IT provision in the new school is being ably performed by IT Systems, and thanked Joe McGivern of SupportIT for his advice.
Thanks Ben for this.
Community News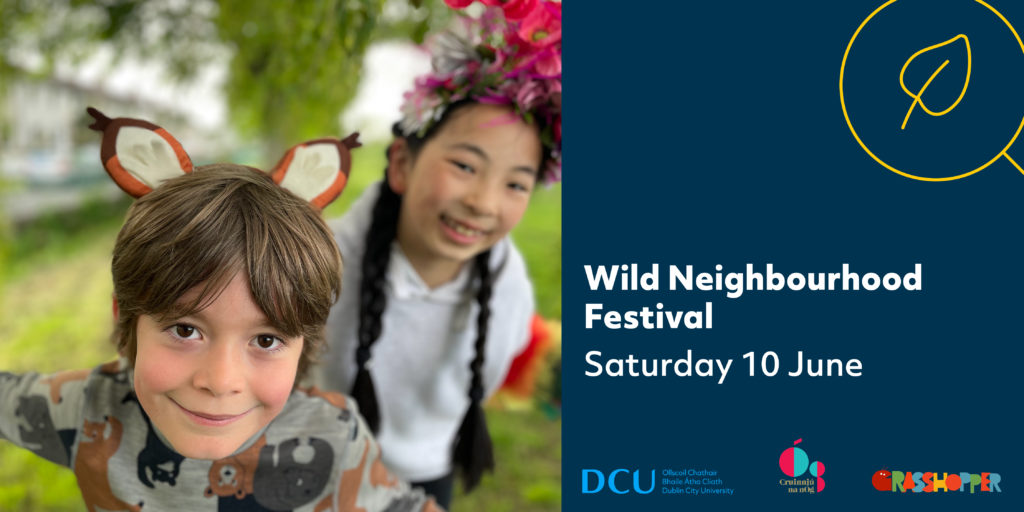 Wild Neighbourhood Festival
Saturday June 10th, 1-5pm, DCU All Hallows Campus
DCU is going wild for Cruinniú na nÓg.
Join us on Saturday June 10th for Wild Neighbourhood, a mini arts and environmental festival for young families.This festival explores creative ways to make room for nature in our city, highlighting the urban wildlife and habitat of DCU All Hallows campus situated in Drumcondra, Dublin 9.
For the full programme see: www.dcu.ie/WildNeighbourhoodFestival
Free tickets for the event are available to book on Eventbrite: https://www.eventbrite.ie/e/wild-neighbourhood-cruinniu-na-nog-tickets-633286726647?aff=ebdssbeac
The festival is presented by DCU in partnership with Grasshopper Events with support from Creative Ireland and Dublin City Council Arts Office.
Have a lovely long weekend.
Fionnuala