25th November 2022
6th class choir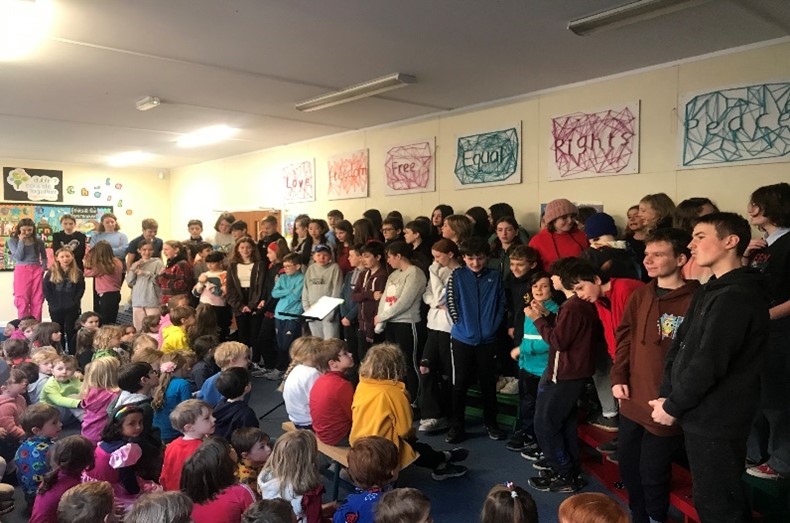 Good afternoon Parents / Guardians,
I hope you have had a nice week.
We have had a great week, the highlight being our 6th class choir performance this morning. They performed for both our parents and guardians and for our infant classes.
Thank you so much to everyone for taking the time to come into Parent Teacher meetings this week. It was great to be able to have them in school this year.
Parent Guardian Staff Association
We are so excited to be counting down to the 2022 Winter Bazaar, whoop whoop. The PGSA elves are busy behind the scenes getting ready to wow you with eats and treats and lots of festive fun.
Bring one, bring all, family and friends are welcome.
Get your Bazaar dollars at the School Bank in Room 2 and spend them on the many wonders of the bazaar.
Call out : We need a Santa!!! Could you be one of this year's Santas for a stint on the day? We are also looking for some elf-like costumes or clothing, Contact Riona or Máire in Carol's Senior infants
Reminder: bring your own re-useable cup to the cafe and help us make this a sustainable bazaar!
Books and toys can be dropped off on Thursday and Friday at school drop off and pick up
All donations of savoury and sweet food for the cafe are welcome on Sunday morning (or Saturday for non-perishables) contact Maria…………..
Contact Jenny for raffle tickets and to donate prizes…………………
Contact us or your class rep for any other offers of help
Let there be light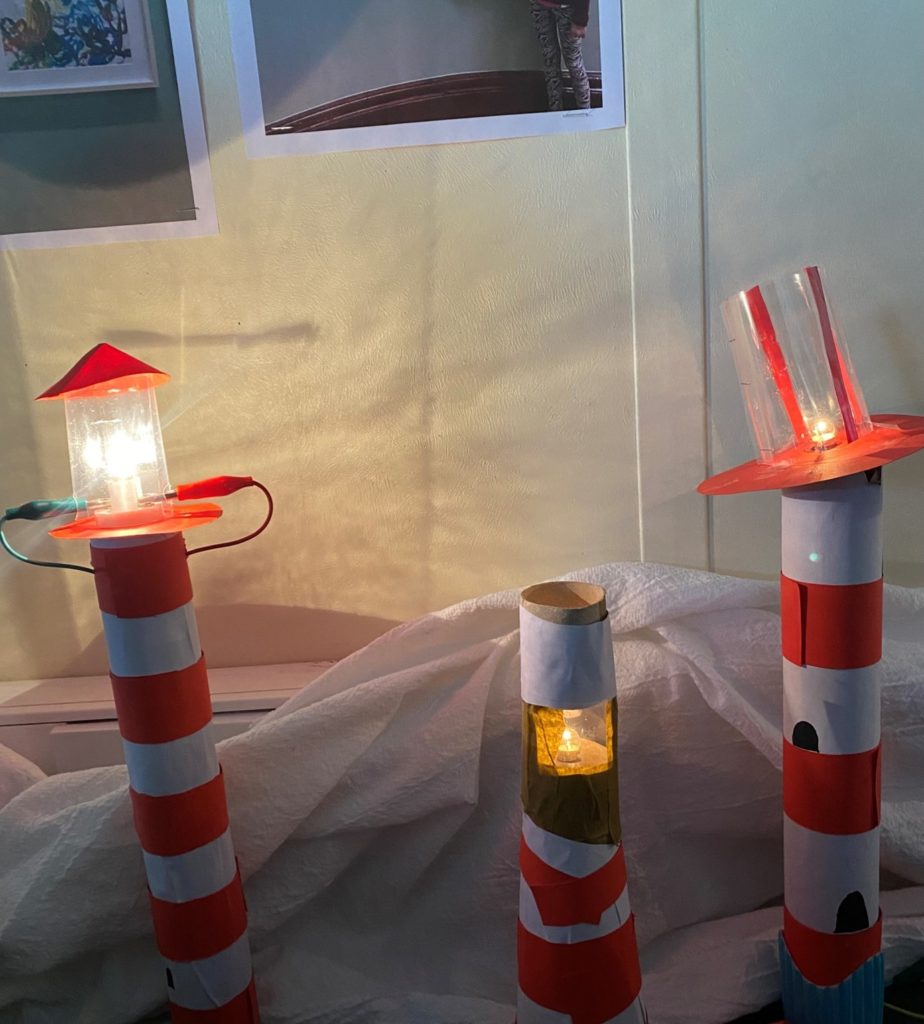 Thank you, 3rd class, for showing me the fabulous array of lighthouses that you all made. After completing their collaborative art project, they created their own electricity circuits. They attached them to a switch, screwed in bulbs and switched them on!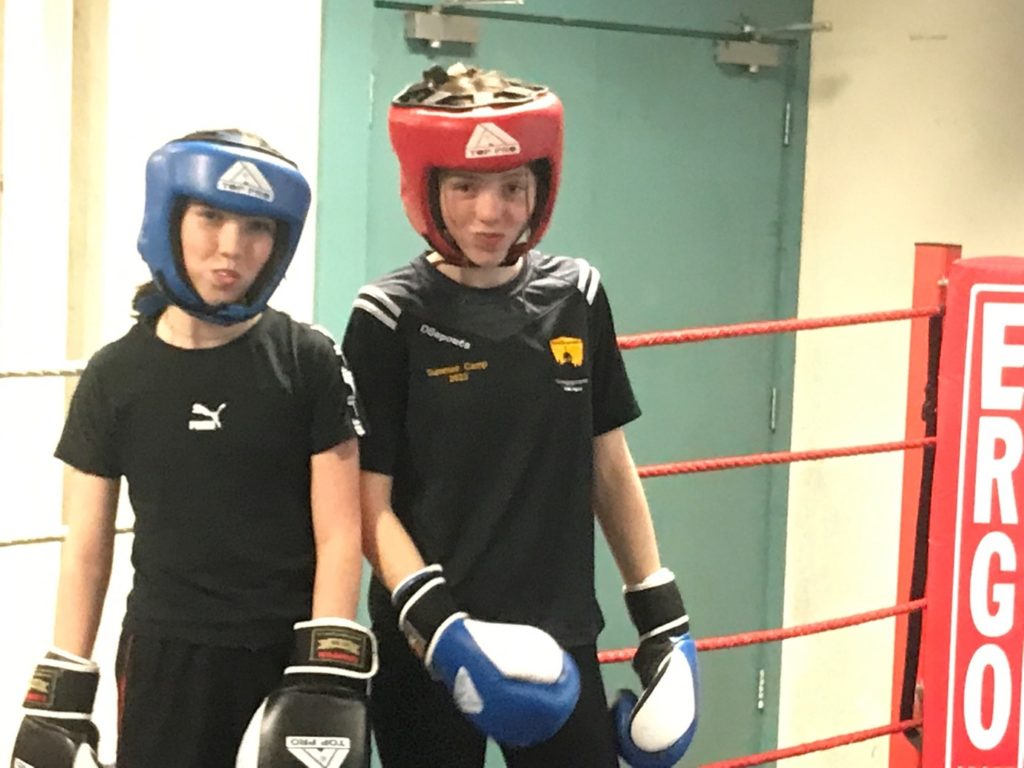 Gold Programme Boxing Programme continues every Thursday for some of our 6th class students. This will culminate in a showcase event on December 8th in St Saviour's Boxing Club, Dorset St. The children are training with children from a selection of local schools under the guidance of Dublin City Boxing coaches.
Rowing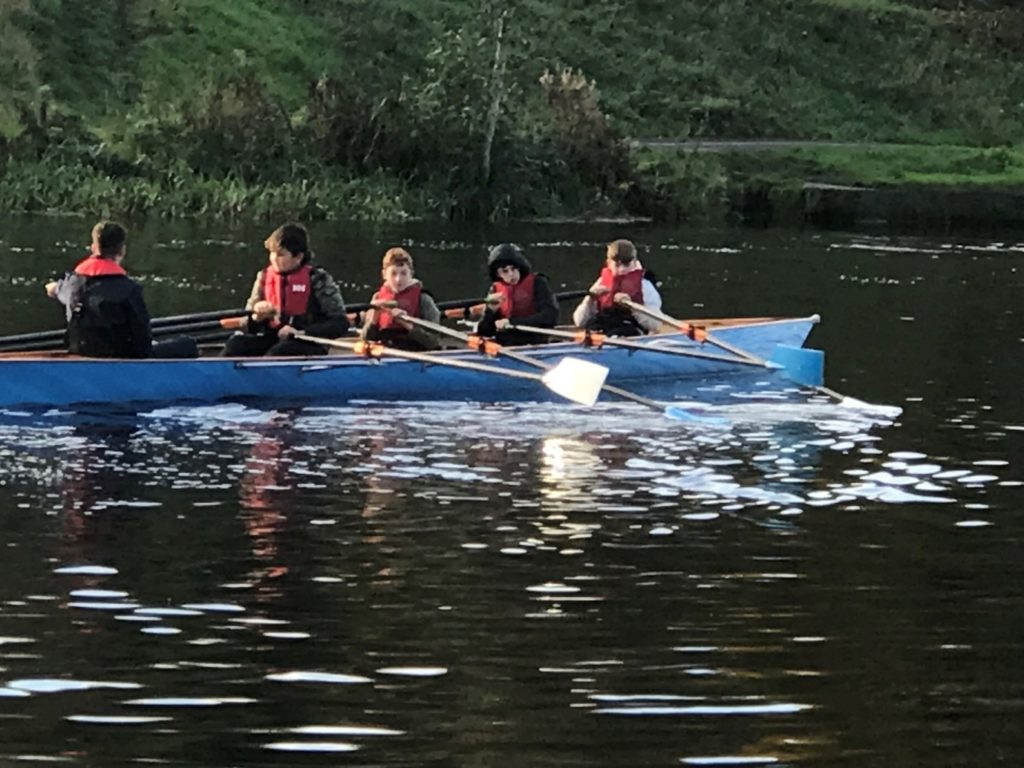 Our children continue to enjoy their rowing sessions every Tuesday. Thanks to Jake, our bus driver, we have efficient transport to and from the club every Tuesday.
Swimming
Week 2 of our swimming programme is over and the children are making great progress. They are really enjoying swimming with their school peers.
Community News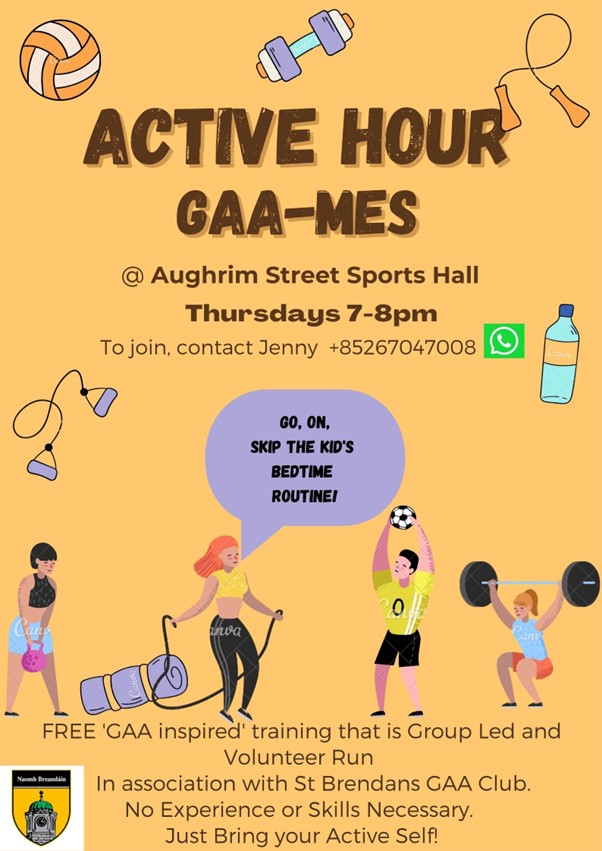 If you fancy breaking up the long winter evenings and looking for a way to get out the house, Jenny from St Brendans GAA Nursery has organised a free social fitness group for adults at Aughrim Street Sports Hall, which takes place on Thursdays 7-8pm. She stresses that it's not GAA training, but is inspired by some of the games that make running around fun. If you're interested, you can join the group through this link https://chat.whatsapp.com/LEIWbuUoJRw5W7ldRlPtL4 "
Jenny