5th Class Famine Walk

The Auld Triangle was well and truly jingle jangling on Thursday as 5th Class followed the Famine Way walk along the Royal Canal from Phibsboro to the Famine Memorial on the quays. The route is marked by a series of bronze shoes to commemorate a forced eviction of the tenants from Strokestown House Estate in 1847. https://nationalfamineway.ie/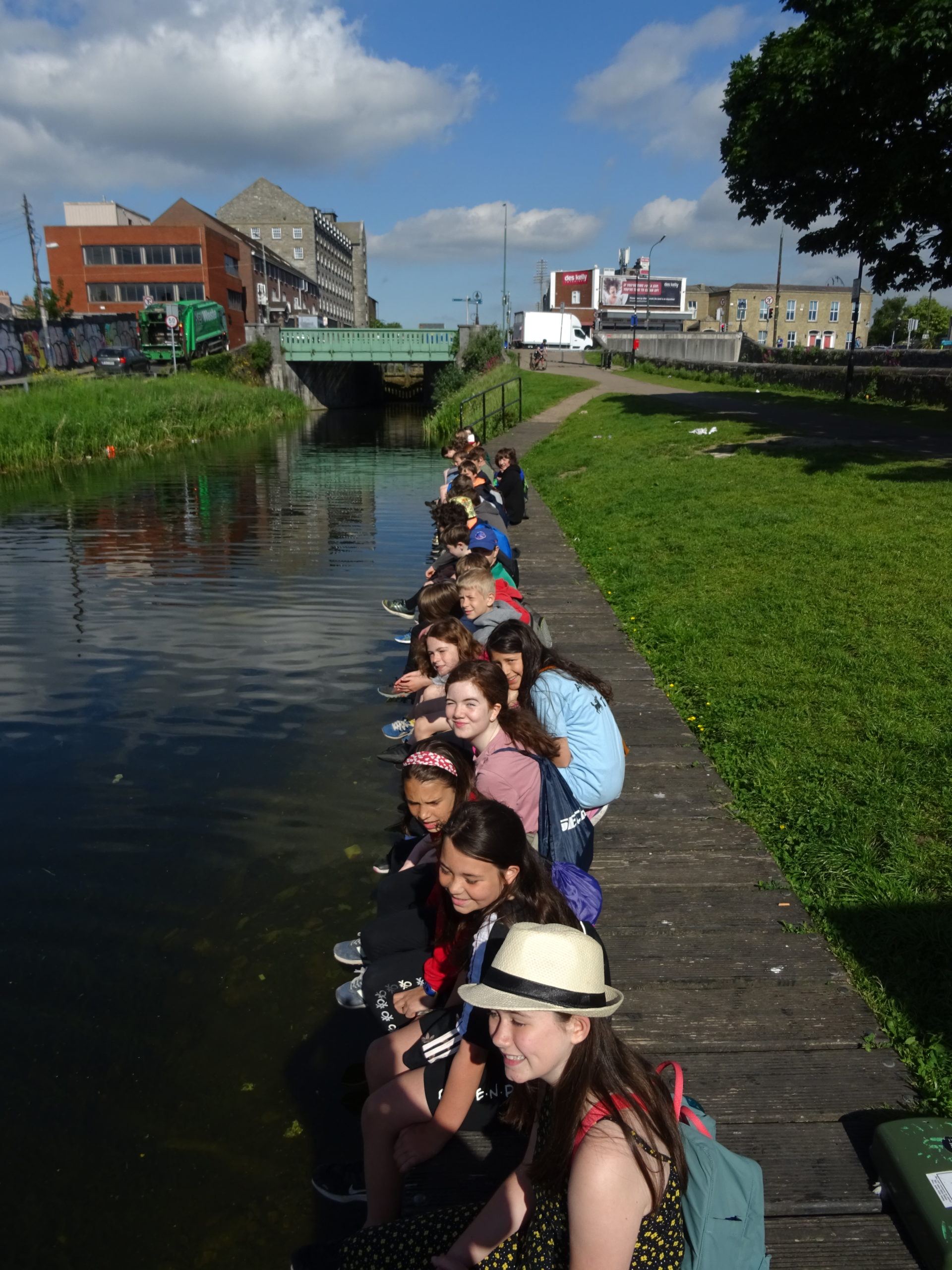 Our route took us past North Strand where we visited the Memorial Park marking the spot of the bombings during the second world war. The 80th anniversary was marked on Monday and we got to view the exhibition outside the Charleville Mall library and got to visit Bridget's old stomping grounds.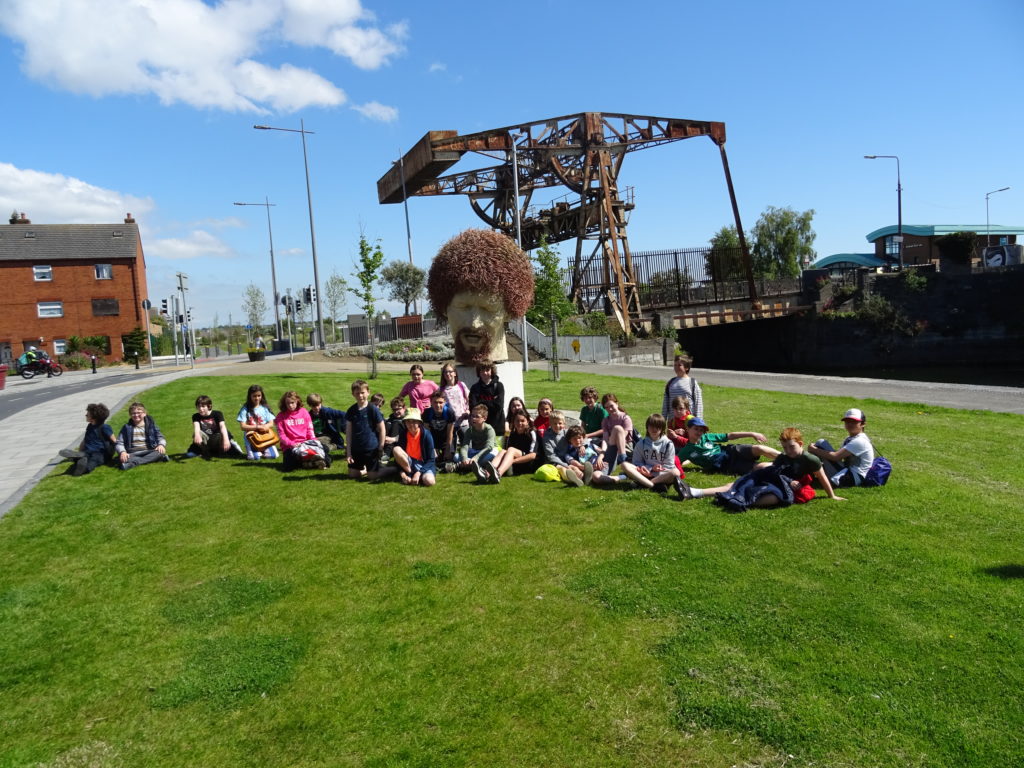 A quick hello to Luke Kelly and we arrived on the docks. The highlight of our day was spotting a seal in the Liffey just beside the Jeannie Johnston. As we watched she came up with a decent sized fish and proceeded to play with her lunch. We stopped for a photo at the Famine Statues and continued on around by the Custom House where we saw the figure of James Connolly opposite Liberty Hall.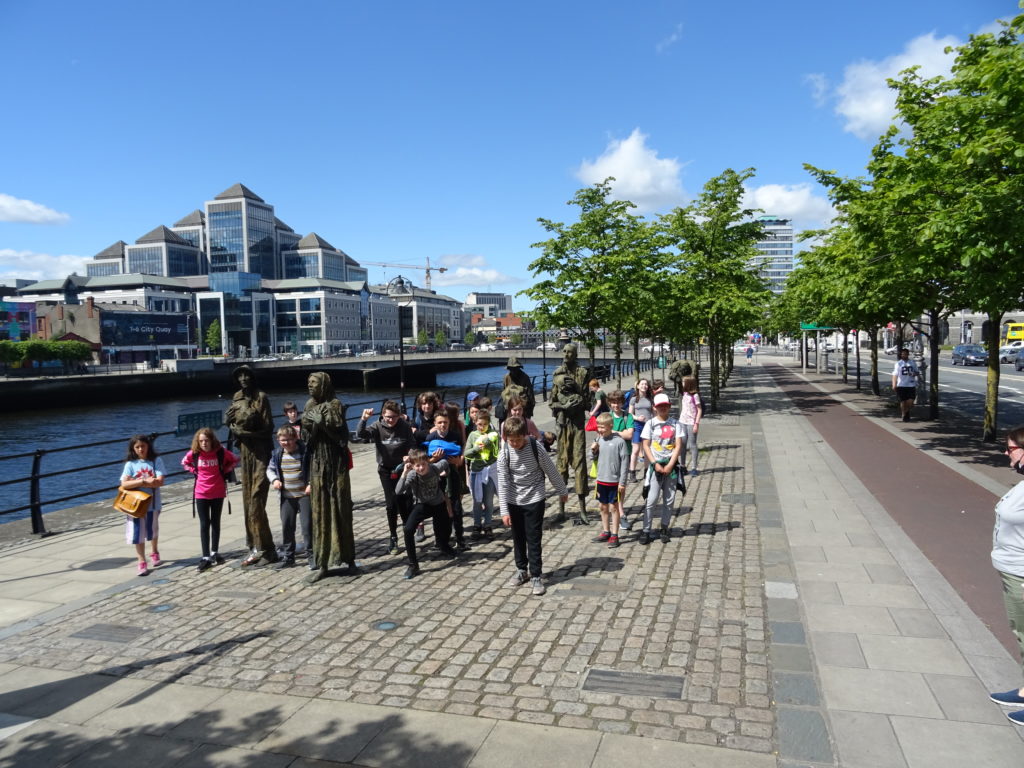 Unlike the Strokestown families, we were not deprived of food and took a well earned lunch break in the grounds of Mountjoy Square where, despite the exertions of the day, the class managed to use up even more energy playing chasing. We returned to school via Henrietta Street, passing the door of the original D7 ET and a very enjoyable day came to an end with a final visit to the Hungry Tree in the King's Inn.