This week, we celebrated Friendship Week with the aim of getting to know each other, creating a positive school climate and embedding anti-bullying strategies early in the year (all while having lots of fun!). We learned about relating to others in positive ways through discussion, stories, music, art and games. Senior classes read books about feelings, friendship and kindness to junior classes. Classes came together for assemblies at the end of the week to share their learning.
Ní neart go cur le chéile!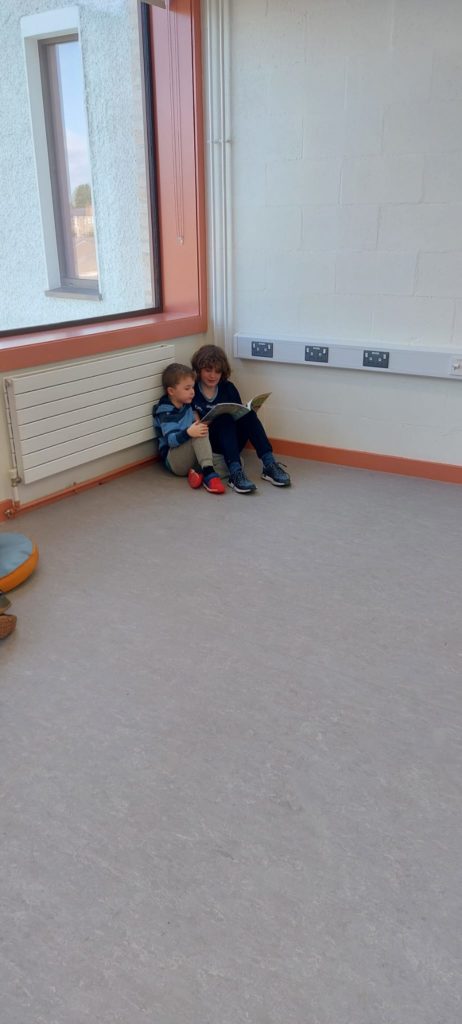 Classes came together for buddy reading
.
6th class created some collaborative art
.
Junior infants learned that kindness is a superpower!
.
1st class worked together to make beautiful pictures
.
The sixth classes came together to do some team building challenges