12 05 2023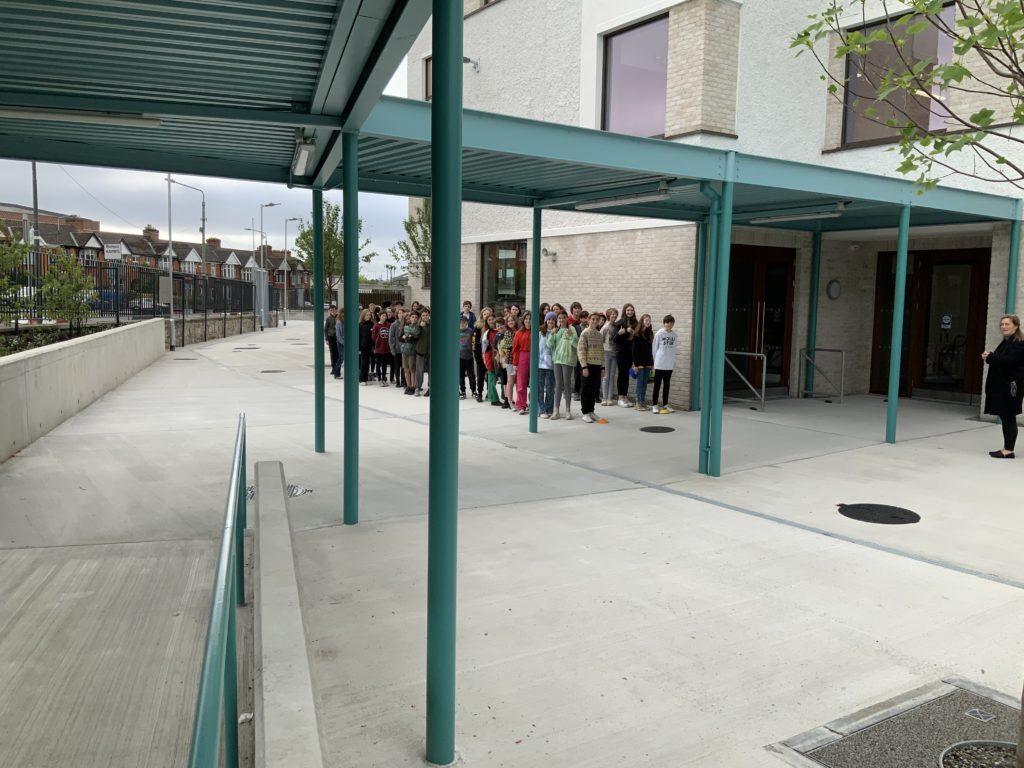 Good afternoon Parents / Guardians,
We had another lovely week in school.
We are working away as normal here, but going up to our new building regularly ensuring everything is in place for May 30th. Glad to report Smartboards have been installed, Andy's beautiful key cabinet fitted, and tables and chairs are on their way. White goods have been purchased. Bit by bit it is becoming ready to accommodate us. Both excitement and nostalgia are building up here.
We really appreciate the wisdom of our 6th class children who came up to the new school today to help us get our logistics in order for the 30th. They modelled excellent behaviour in the bike / scooter parking, lining up outside, walking to yards, classrooms, the hall. As they circulated the school, our new logistics crystallised, and Ciara photographed us. We will use the photos taken to show all children our plans and expectations for the new school. We will share this with you also so you can show it to your child at home.
Lost Property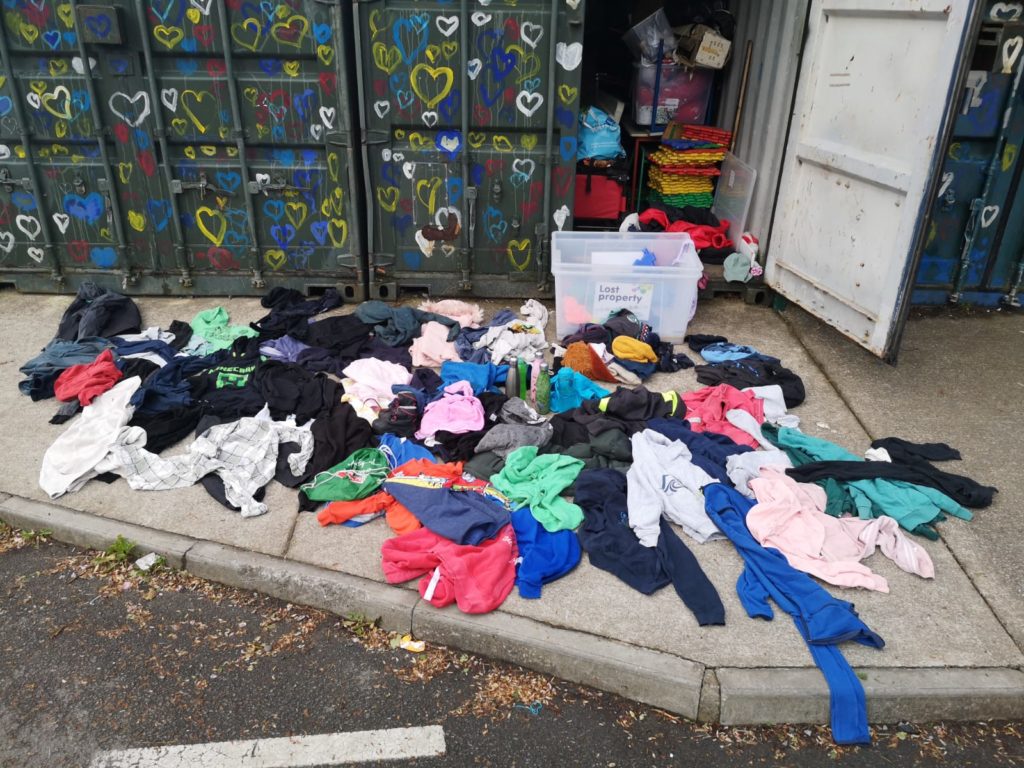 Before we pack up here, we would like you to claim any items of clothing from our lost property. We are bringing it to the clothes bank next Friday.
Newgrange Farm
Both 2nd Classes visited Newgrange Farm in Slane Co. Meath. Weather was perfect and setting was scenic.
Camogie team who played against St Benedict's National School on Thursday.
D7 victorious v Our Lady of Victories. 5:4 to 0:1
The lads went searching for a semi-final spot in our last group game on Thursday. With rain of Biblical proportions, we bravely ventured forth into the Lion's Den, Setanta GAA pitch. The omens weren't great as we arrived a few helmets short, but we cobbled together enough for the first fifteen starters. Reared on the verdant pastures of Grangegorman, the unkempt grass on the pitch came as a surprise to our cultured craftsmen.
Undeterred, the lads rose magnificently to the challenge and raced into an early lead. Playing with assurance they dominated the Ballymun lads and reached the midpoint with an unassailable lead. No quarter was given by either side and a number of hurls were shattered in the heat of the battle. As the second half progressed, we were able to rest some of our 6th class stalwarts and gave our goalkeeper a rare opportunity outfield.
As we ran down the clock our defenses were finally breeched as the OLV boys managed a consolation score. The final whistle was greeted with loud applause from our loyal travelling support. Onwards and upwards to a semifinal match on the week of May 29th most likely away v Gaelscoil Ranelagh.
Thanks Padraig and Arlene for managing both teams.
Thank you also to our parents and guardians who take time out of their busy schedules to bring the children to their games.
Soccer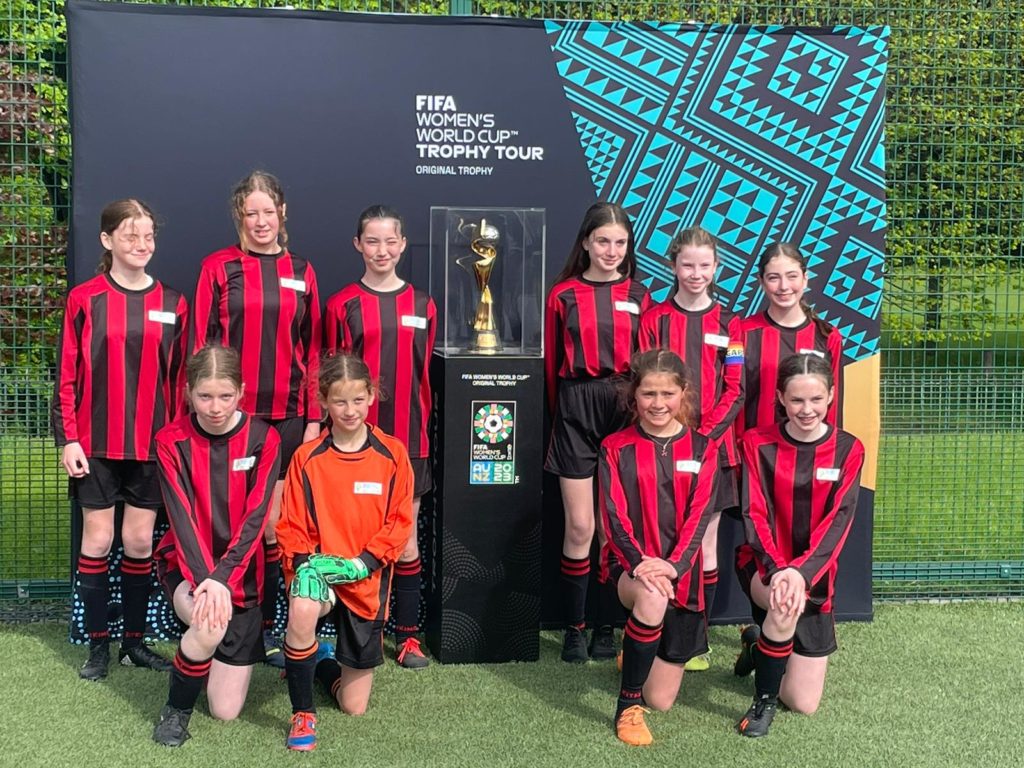 In just a few weeks the Irish Women's football team will cross the globe to take part in the World Cup, hosted by Australia and New Zealand. Before the competition kicks off, the FIFA Women's World Cup Trophy is touring the world and it made a stop at Irishtown Stadium along its way. Our school team were one of 20 to be invited along to see the trophy and take part in some friendly 5-aside matches. Our 10 girls- Amaia, Aoibhe, Nina, Ailsa, Edie, Macy, Esmé, Sally, Ella and Aoife were among the stars of the day and left us in no doubt that the future of Irish football is in safe hands/feet. And who knows, maybe we'll be seeing some familiar names on the jerseys of World Cup 2031!
Spelling Bee Finals
Manuel, D7ETNS Spelling Bee winner and Eoghan, our D7ETNS Spelling Bee runner up at the finals this week.
Student Council
The student council will be supporting all classes to come up with a possible name for the newly planted Orchard. The Student Council decided that they would give each class the first letter of all of the trees planted to try and come up with a name – please feel free to try this out at home and send any suggestions in with your child. You do not have to use all of the letters – J P W E C B I K P R W B S P R J G O R. The _____________ Orchard.
Thanks Clodagh for meeting our Student Council today and Gráinne for coordinating this.
Have a lovely weekend everyone,
Fionnuala