15 01 2023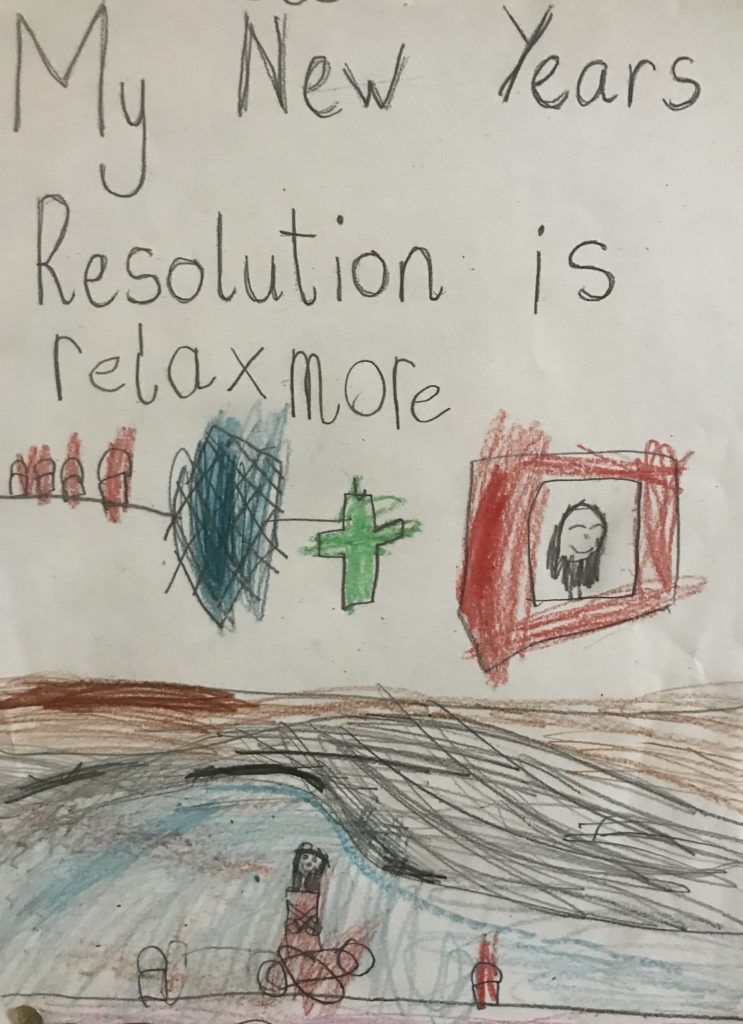 I hope you are doing exactly what someone in Michael's class plans to do this year!
Good afternoon parents / guardians,
I hope you are having a nice relaxing Sunday. Excuse delayed Newsletter. Wi-Fi issues on Friday.
Reminders
RSE (Relationships and Sexuality Education) Information Evening
RSE (Relationships and Sexuality Education) Information Evening, on Thursday 19 January at 19:00. The meeting will take place in the school.
We will be sharing an overview of the lessons that will be taught in 5th class later this term, in order that you may be able to supplement them at home. The meeting will take no more than forty minutes. This is a meeting for parents / guardians. We would ask that children not attend.
If you think of any questions ahead of time, it would be helpful if you could email them to Ciara at ciara@d7educatetogether.com, or submit them via the link above.
Primary Language Curriculum
School will close on Friday February 3rd for Primary Language Curriculum training for staff.
Barretstown
We welcome Barretstown Outreach Team to Padraig's class on Friday.
Barretstown outreach team extend their magic outside the camp gates in the form of School Education Programme. We look forward to that.
September 2023
If you have a child starting school this September, as they are a sibling, they are entitled to a place. However, you must still fill out enrolment form as Celine is working on setting up our Junior Infant classes at the moment.
Here is the link to out enrolment form from our website.
https://www.aladdin.ie/i/26180153
Wool
6th class are busy learning to crochet. If you have some spare balls of wool in your house, do you mind bringing them in to us? Our 6th class will put them to good use.
Admission Policy
At the end of last year, the Department of Education published Circular no 75/2022 – Commencement of the Education (Provision in Respect of Children with Special Educational Needs) Act 2022 and commencement of remaining Sections of the Education (Admission to Schools) Act 2018
Schools are required to update their admissions policy to include additional text under the Admissions Statement section. This amendment is required by legislation
The amendment to the current policy is the insertion of the following two statements:
Dublin 7 Educate Together NS will cooperate with the National Council for Special Education (NCSE) in the performance by the Council of its functions under the Education for Persons with Special Educational Needs Act 2004 in relation to the provision of education to children with additional ("special") educational needs, including in particular by the provision and operation of a specialised class or classes when requested to do so by the Council.
Dublin 7 Educate Together NS will comply with any direction served on the board or the patron under section 37A and 67(4)(b) of the Education Act.
Please see our Draft revised Admissions Policy attached.
TUDublin Choir – Senior classes
TU Dublin Youth Choir resumes next Tuesday January 17th and is seeking new members, aged 11 – 15, from local schools. Performing highlights this term will include taking part in Dublin's Feis Ceoil on Tuesday 21st March, and a guest performance with the TU Dublin Chamber Choir in the beautiful new Grangegorman Concert Hall on Wednesday 9th April. Rehearsals take place in the East Quad, Grangegorman, in room EQ219 on Tuesdays from 5.00 – 6.20pm. The choir is directed by award-winning conductor Bernie Sherlock. If your child is interested, simply come along next Tuesday. Go to the porter's desk in the TU East Quad on Grangegorman Lower. Please note that the fee of €150 is waived for this term. To register, email conductor Bernie Sherlock at: Bernie.sherlock@tudublin.ie
Have a lovely afternoon,
Fionnuala