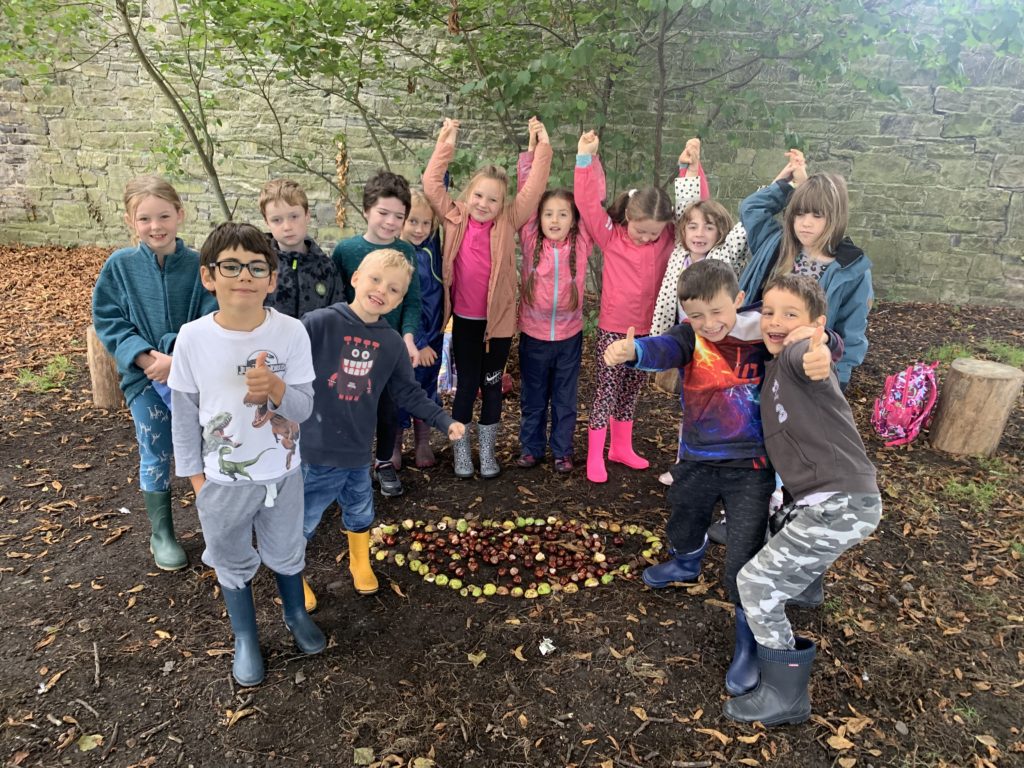 What is Forest School?
Forest School is an innovative educational approach to outdoor learning and play. The philosophy of Forest Schools is to encourage and inspire individuals through positive outdoor experiences.
Forest Schools have demonstrated success with children of all ages who visit the same local woodlands on a regular basis and through play, who have the opportunity to learn about the natural environment, how to handle risks and most importantly to use their own initiative to solve problems and co-operate with others. Forest School programmes run throughout the year, going to the woods in all weathers (except for high winds). Children use full sized tools, play, learn boundaries of behaviour; both physical and social, establish and grow in confidence, self-esteem and become self-motivated. (Sarah Blackwell, FSE)
What do we do at D7ET? 
This is our second year of having Forest School Provision for our First Class children to enjoy. Every one of the 12 primary curricular subjects is covered in Forest School, and more! At the heart of each session is the holistic development of the child, including equally the physical, intellectual, emotional, social, moral and spiritual.  Through the activities, the Forest School leader aims to facilitate deep nature connection for the children.
We play nature games, sing songs, make climbing structures from trees, build shelters, use tools to make crafts, write poetry, enjoy mindffulness, identify plants and animals, solve problems and listen to stories and sing songs (just to name a few activities).  We learn to use skills of our ancestors that have been lost in our modern lives: peripheral vision, survival skills, foraging (knowing which plants we can eat and which we can't), running over uneven terrain and, best of all, making our own fun with nothing but the trees and some basic tools!
Here is a flavour of what Katrina's class got up to this term with our Forest School Leader and D7ET teacher Grainne….