The 2023 Council is already here, after having been elected today.
There were more pupils entering the race than ever before, 65 in all. In 3rd Class, there were actually more candidates than voters.
Election promises included: eliminating homelessness, buddy drawing, extending Forest School, a repair cafe for teddies and dolls, a penny drive and a revival of the old Walk To School Wednesday. There were, of course, also the less attainable promises: a shorter school day, weekly pyjama days, a pet for every class and longer lunchtimes.
All classes voted, with pupils choosing the most suitable candidate, or at least ' the one wearing the nicest top'. Turnout was extremely high, especially as children got 10 mins off class to vote.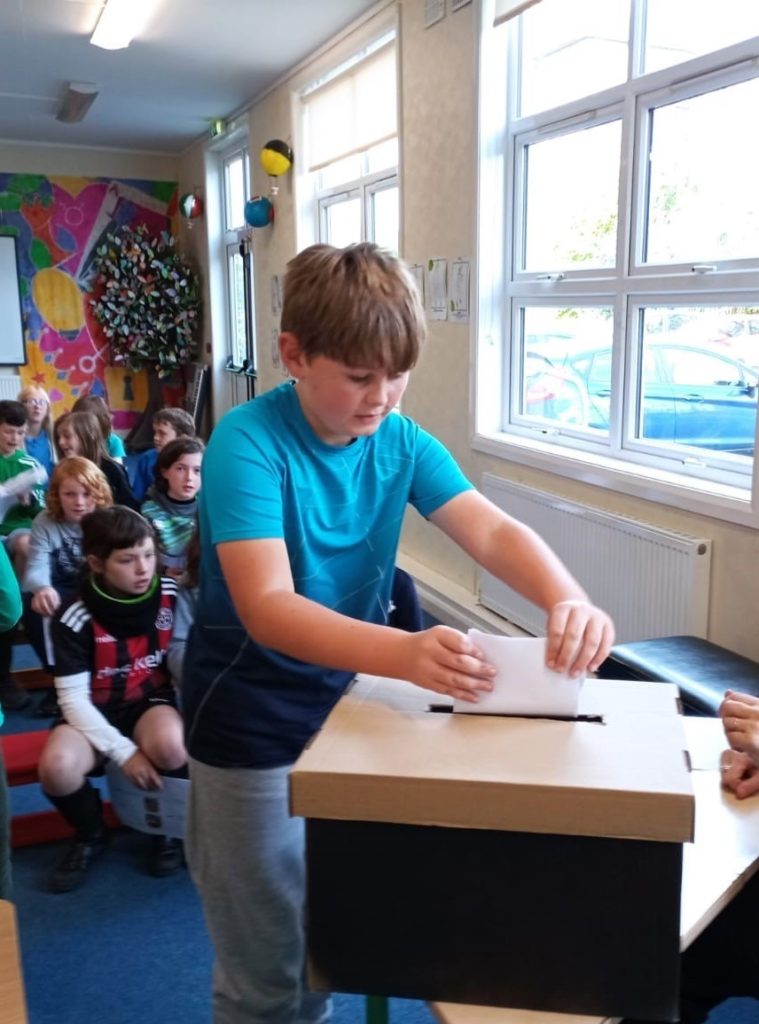 Congrats to our winners: Vera Panzeri (4th Class and 1st); Lily Carroll (5th Class and Sen Infants); Seth Dempsey (ALC); Milo Brosnan (3rd Class and 2nd); and Zoe O'Brien (6th Class and Jun Infants).
The Council will meet the School Board next week.