Bhí Seachtain na Gaeilge gnóthach againn i D7ET i mbliana. Buíochas mór le rang a sé a d'eagraigh ranganna corpoideachais, agus a chur dráma ar siúl do na bunranganna. Bhí amhráin áille le chloisteáil ar fud na scoile. Rinne rang Niamh an-jab le Taibhsí nó Laochra, agus ba réaltaí roc iad rang Rachael nuair a sheinn siad Tír na nÓg. Bhí deis ag cúpla rang dul go dtí an Lighthouse chun Wolfwalkers a fheiceáil as Gaeilge. Bhí an-spraoi ag na ranganna naíonán, ag damhsa le chéile ag an gcéilí. Bhí cúpla tráth na gceist agus toraíocht taisce ar siúl i rith na seachtaine freisin. Go dtí an chéad uair eile… beatha teanga í a labhairt!
We had a busy Seachtain na Gaeilge in D7ET this year. Big thanks to sixth class, who organised PE lessons and put a drama on for the younger classes. There were beautiful songs to be heard all over the school. Niamh's class did a wonderful job with Heroes or Ghosts, and Rachael's class brought out their inner rockstars with their rendition of Tír na nÓg. Some classes had the opportunity to go to the Lighthouse to see Wolfwalkers as Gaeilge. The infant classes had great fun dancing together at the céilí. There were a few quizzes and treasure hunts also held during the week. Until next time… the life of a language is in its speaking!
Rang a 5 ag canadh Taibhsí nó Laochra
5th class singing Heroes or Ghosts
.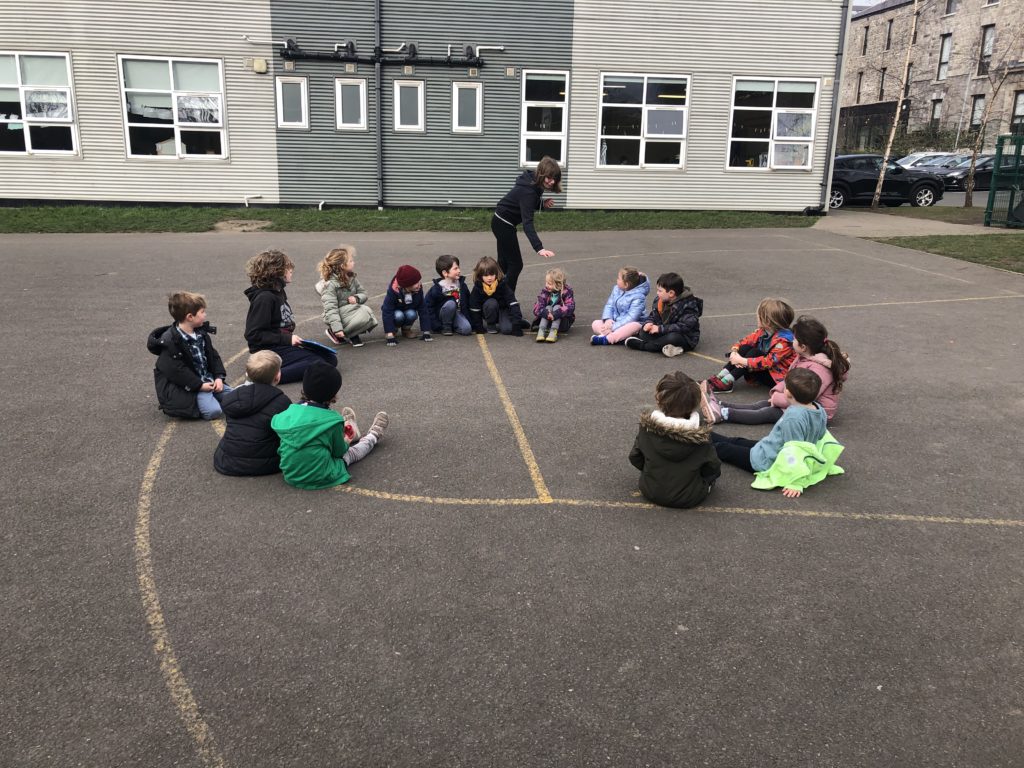 Rang a 6 ag imirt "Lacha Lacha Gé" leis na naíonáin
6th class playing "Duck Duck Goose" with infants
.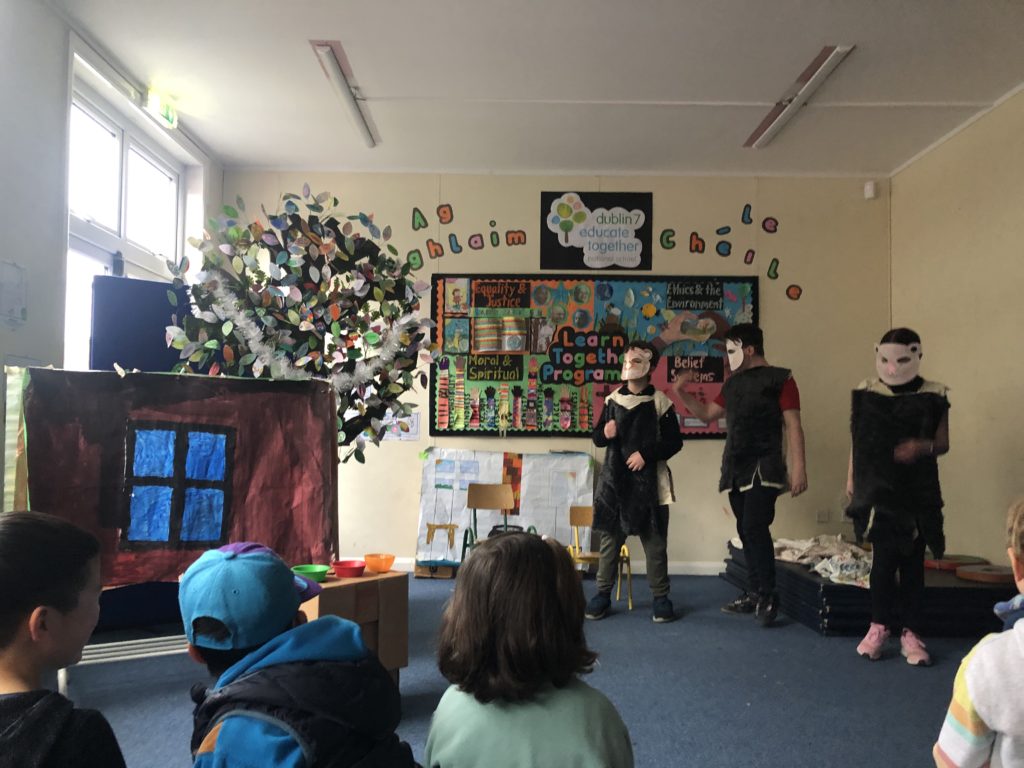 Na naíonáin ag baint taitneamh as dhá drámaí iontacha – Na Trí Mhuicín agus Na Trí Bhéar
The infants enjoying two wonderful dramas – The Three Little Pigs and The Three Bears
.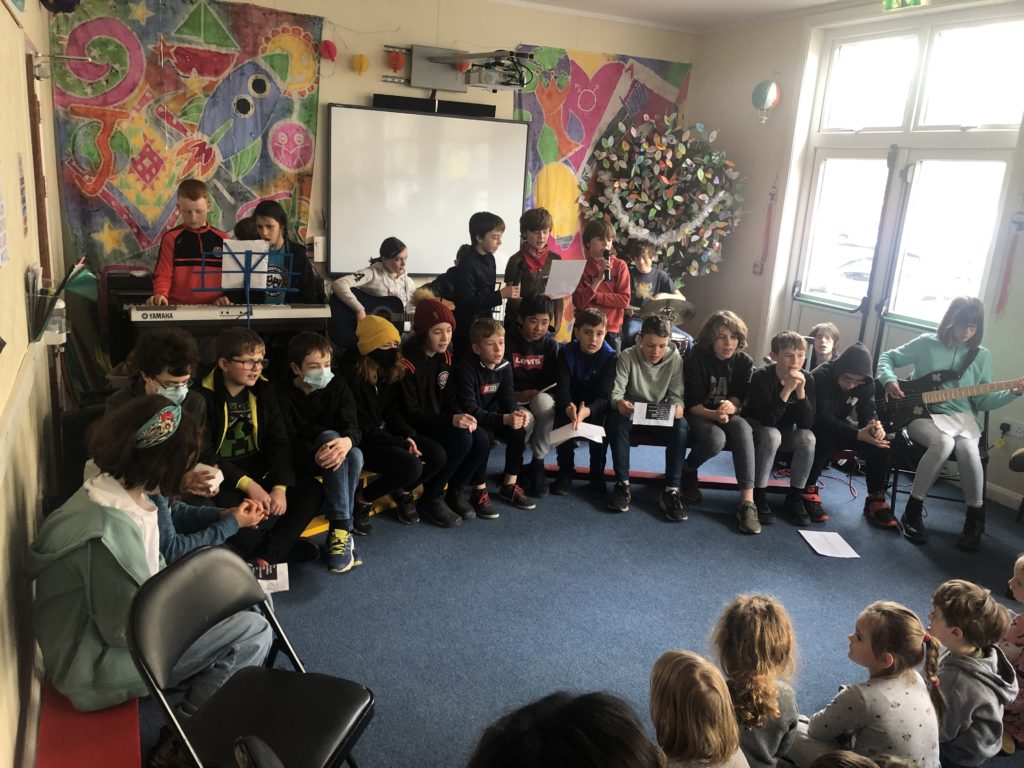 Rang a 6 ag cur ceolchoirm den scoth ar siúl
6th class putting on a fantastic concert
.
Ranganna naíonán ag damhsa ag an gcéilí
Infant classes dancing at the céilí