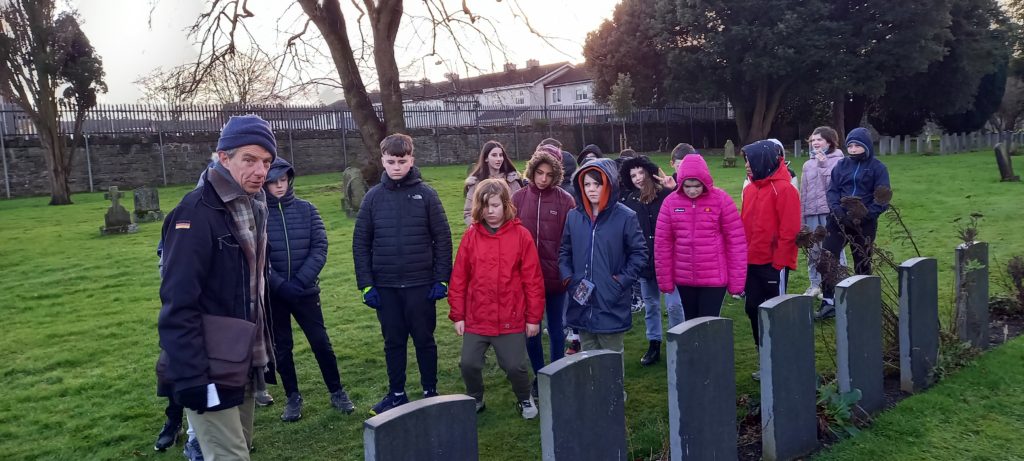 On last Friday Feb 4th, our 6th Class went on a guided tour to Grangegorman Cemetery. The tour was provided by Eamon Delaney a military historian. The class are undertaking a project on people from the locality buried in the graveyard.
We viewed the headstones of some of the victims from the sinking of the RMS Leinster, a mail boat operating between Dublin and Holyhead, that saw the largest loss of lives in Irish waters.
Among the headstones we found the grave of the youngest soldier to die in World War 1, Tommy Woodgate from Kilkenny, he was only 14 when he died having lied about his age to sign up. He was one of the passengers on the ship.
The highlight of the day for the children was when Eamon produced a 120 year old tin of chocolates, that was sent as a gift from Queen Victoria to every soldier during the Boer War, there were a few volunteers to taste the produce but thankfully Eamon declined.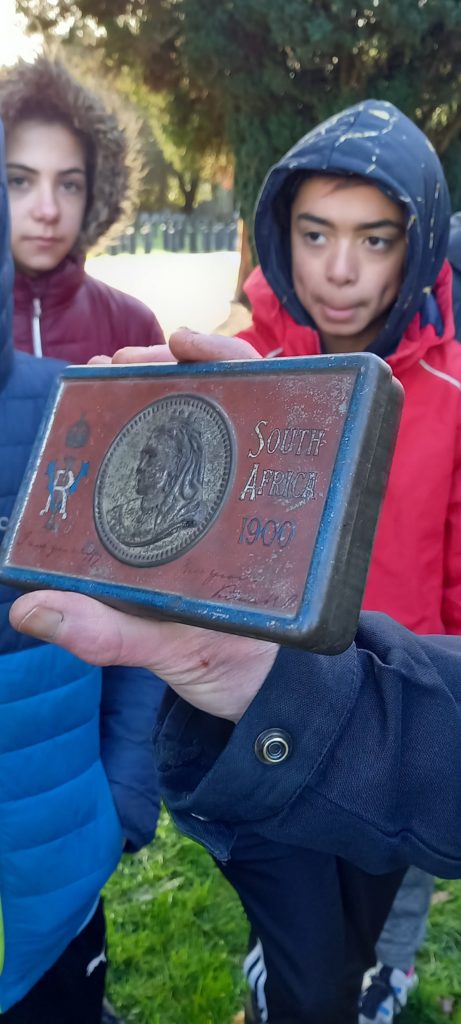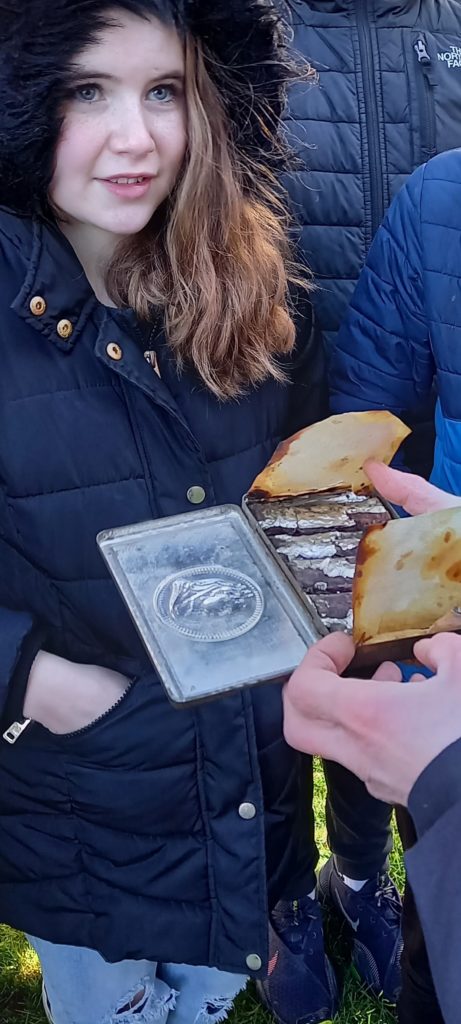 To assist us in our work, Eamon has shared the website astreetnearyou.org , a worldwide list of the fatalities from WW1, where you can find the names and addresses of soldiers killed and identifying their place of death.
We finished up at the commemorative tree planted by the Australian and New Zealand ambassadors remembering fallen soldiers at Gallipolli. It was a very interesting tour and we look forward to continuing our history project in the coming weeks, with a visit to Collin's Barracks and some sessions with a visiting artist.